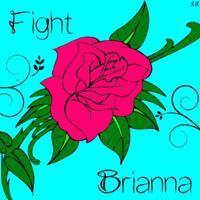 As I sat down to write a blog post tonight, I knew it had been a while, but I was shocked that it has been almost four months since I last blogged.
Where did the time go? As I reflected on what happened in the last four months, I was surprised at how much I could rattle off:
 

Halloween. My Elsa and Harry Potter had a great time trick or treating

My littlest one lost her first tooth

I was home alone with my children for a week during "Snowvember"- we got about six feet of snow where I live in just a few days while my husband was on travel for work
We had a wonderful Thanksgiving and celebrated my father in law's 87th birthday
Christmas holiday season was full of special time spent with family and friends
January flew by as we were busy skiing every weekend and enjoying every minute of it with our children
But the event that will forever be with me is that in early November, the daughter of a dear friend of mine became gravely sick and has fought hard ever since that day to recover. Yesterday, I was honored to be part of group of people who came together to help raise money for her medical expenses. As this young woman walked into the hall, the crowd cheered and cried. Everyone was astounded by her perseverance and will to live, while all the medical statistics were stacked up against her. It was truly an inspirational moment. It is a moment that I will never forget.
The energy in the room was uplifting, positive, and full of life. As I looked around the hall, I again was reminded by this young woman's situation that I want to be thankful for every happy and healthy moment I get to share with those I love. I want to never take those close to me for granted and I want to always be sure to tell those I love how I feel about them. I want to count my blessings rather than sweat the small stuff. I want to always choose to be positive!
Thank you Brianna for being an inspiration!
What's Your Spective?℠